How to write a book review and publish it to our catalogue
Step 1: Log in to your library account using Destiny Discover
If you don't yet have a library account, CLICK HERE for instructions on how to set one up.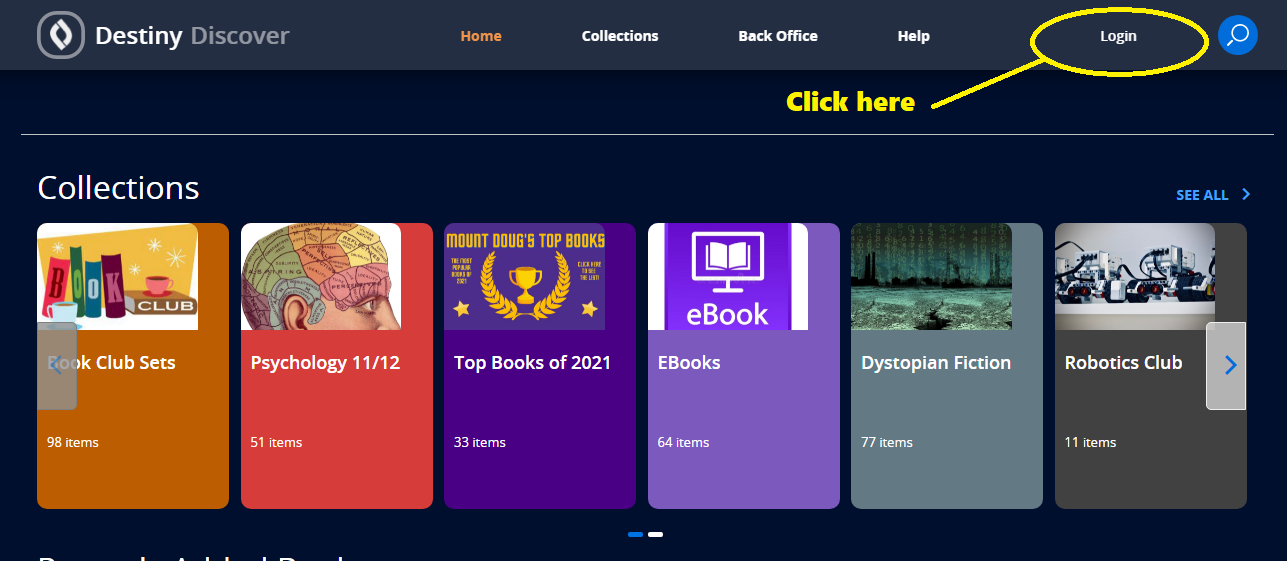 Step 2: Search for the book  you want to review. Then Click "Add Review" and share your thoughts on the book with other students.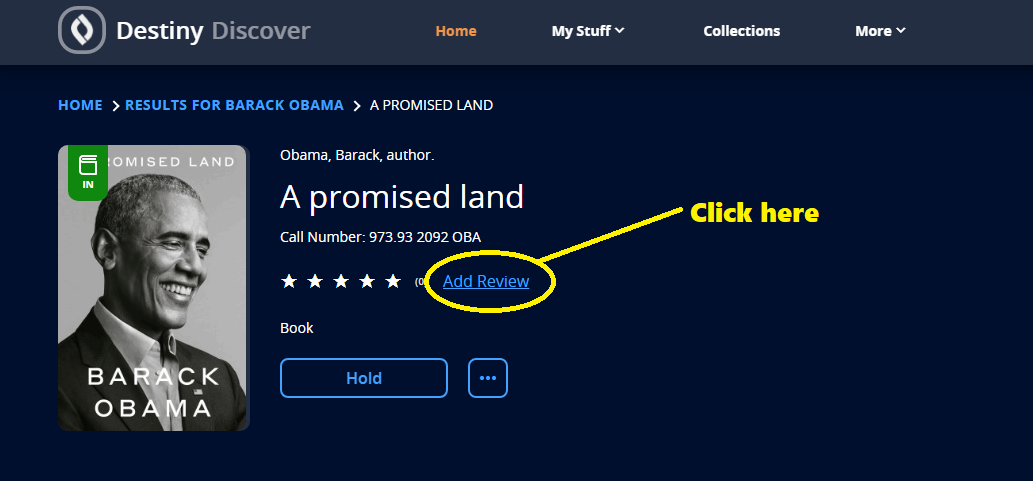 Use these links to find reviews for thousands of books. School login and password are required for NoveList Plus. See the Teacher-Librarian for more information.